As we enter a new year, there is an exciting sense of possibility and potential, and one way to tap into this energy is by exploring the world of books. With so many great titles to choose from, it can be hard to know where to start. But whether you're looking to escape into a gripping novel, deepen your knowledge of a particular subject, or explore new ideas and perspectives to improve the quality of your life, there are plenty of books that will inspire and enlighten you in 2023.
No matter what your interests may be, there is a book out there that is sure to captivate and inspire you in the coming year. So why not make a resolution to read more in 2023, and discover the amazing stories and ideas that await you in the pages of the best books of the year?
Here is our 7 best options you MUST read in 2023!
"What Happened to You?: Conversations on Trauma, Resilience, and Healing" by Oprah Winfrey and Dr. Bruce D. Perry
This one was authored by Oprah Winfrey and Dr. Bruce D. Perry, and it is a strong and thought-provoking book. The complicated topic of trauma and its effects on the human mind are explored in this book. The book is a series of dialogues between Winfrey and Dr. Perry that explore the nature of trauma, how it affects the brain and body, and the strategies to recover and become resilient. They provide a thoughtful and kind approach to comprehending the consequences of trauma on people and communities by drawing on both scientific data and human experience.
The significant and timely book "What Happened to You?" addresses the urgent need for increased knowledge and awareness of how trauma affects mental health. It gives readers a glimpse into the lives of persons who have experienced trauma and offers insightful information and practical strategies for encouraging recovery and resilience.
"Burnout: The Secret to Unlocking the Stress Cycle" by Emily Nagoski and Amelia Nagoski.
The experience of burnout, which may have an impact on people in a variety of personal and professional circumstances, is complicated and sometimes overwhelming, as is explored in this book.
The writers provide readers with a clear and understandable overview of the stress cycle as well as tips on how to successfully manage stress and avoid burnout by drawing on scientific data, personal experience, and useful advice. They examine the underlying causes of burnout, such as structural issues like injustice and discrimination, and provide doable solutions for fostering resilience in the face of stress as well as insights on the psychological and physiological impacts of stress.
In short, this book is a must-read for understanding and managing the cycle of stress as it also speaks to the growing need for greater awareness of the impact of stress and burnout on mental health. It offers readers a new perspective on the experience of burnout and provides practical strategies for promoting well-being and resilience in the face of stress.
"First, We Make the Beast Beautiful: A New Journey Through Anxiety" by Sarah Wilson
Whether the book is a "must-read" depends on the needs and interests of the reader. This book might be highly beneficial and instructive for anyone who is dealing with anxiety or who wants to understand more about the illness.
It is a best-selling book by Sarah Wilson that offers a distinctive and perceptive viewpoint on anxiety. The author's personal experience with anxiety, together with her in-depth study and interviews with specialists in the subject, are all included into the book to provide readers with a sympathetic and nuanced understanding of anxiety. Wilson gives realistic methods for controlling anxiety and enhancing well-being. She reframes anxiety as a constructive and transformational force in our lives. She explains the underlying factors that contribute to anxiety, such as the effects of contemporary living, and provides information about the value of mindfulness and self-care in fostering mental wellness.
Overall, "First, We Make the Beast Beautiful" is a well-written, thought-provoking, and empowering book that offers a fresh perspective on anxiety and could be of great value to anyone interested in mental health and well-being.
"Feel the Fear and Do It Anyway" by Susan Jeffers
"Feel the Fear and Do It Anyway" is a self-help book by Susan Jeffers that has become a masterpiece in the field. The book gives readers useful tips and methods for overcoming anxiety and worries so they may achieve their objectives and fulfill their aspirations.
Among the root reasons for fear that Jeffers examines are self-doubt, negative thinking, and a fear of the unknown. She urges readers to act despite their anxiety by providing helpful tools for overcoming these ways of thinking. The book also offers methods and activities for developing self-confidence and self-esteem as well as cultivating a confident and strong attitude.
Feel the Fear and Do It Anyway is an energizing and motivational book that addresses the shared experience of worry and terror. It can be a helpful book to read for anyone looking for achievable methods for controlling their fear and anxiety as well as for anybody wishing to have a more powerful and happy life.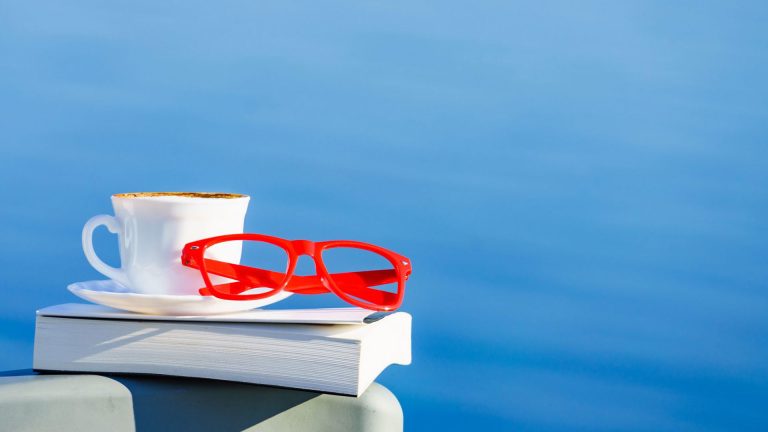 "The Mountain Is You" by Brianna Wiest
A self-help book by Brianna Wiest that attempts to provide readers strategies for overcoming mental health issues including anxiety and self-doubt. The metaphor of a mountain as a representation of the difficulties people confront in their life is used by the author to teach the readers about personal growth. The book encourages readers to see these difficulties as chances for improvement and to grow in self-awareness and self-assurance.
By putting a strong emphasis on self-care and self-awareness, the author leads readers through the process of overcoming self-doubt, anxiety, and other mental health difficulties. The book stresses the need of approaching personal development holistically and provides helpful resources and advice for doing so.
The book invites readers to examine their own values, beliefs, and experiences via a variety of activities, tales, and reflections in order to increase their level of self-awareness and cultivate a more upbeat and empowered mentality. It also offers advice on how to make plans and conduct effective actions for personal improvement.
All in all, "The Mountain Is You" provides a thorough framework for personal development that might be beneficial for those who battle worry, self-doubt, or other mental health issues. It provides helpful strategies and direction for overcoming these difficulties and enhancing one's feeling of self-awareness and self-confidence.
"Read People Like a Book: How to Analyze, Understand, and Predict People's Emotions, Thoughts, Intentions, and Behaviors" by Nierenberg and Henry Calero.
In this masterpiece, Readers will learn tips and techniques for deciphering and analyzing human behavior in both personal and professional circumstances. The writers provide helpful advice and methods for interpreting body language, assessing vocal tone, and interpreting verbal and nonverbal signs. They do this by drawing on their years of expertise in the fields of communication and negotiation.
Each of the three sections of the book offers a variety of tools and strategies. By the book's conclusion, readers will have a greater grasp of how to read and interpret the emotions, ideas, intentions, and actions of others. They will also have access to useful techniques for fostering deeper connections and more productive communication.
"Think Again: The Power of Knowing What You Don't Know" by Adam Grant
The significance of having an open mind and the power of reevaluating our views and presumptions are both discussed in the book. In a world that is changing quickly, Grant contends, it's critical to cultivate the habit of "thinking again" and to be prepared to confront our own presumptions and prejudices. Three sections make up the book. The argument that rethinking is a potent instrument for development, creativity, and success is supported in each section by a variety of examples, case studies, and research. Grant also provides helpful advice and techniques for mastering the art of rethinking, such as asking questions, looking for different viewpoints, and being receptive to criticism.
This book is highly recommended book to read. It has received positive reviews and has been praised for its insightful ideas and practical strategies for rethinking beliefs and assumptions. The book is a valuable resource for anyone looking to develop a growth mindset, navigate change and uncertainty, and become a more effective thinker and problem solver.